Algeria win FIFA Arab Cup
The match between Algeria and Tunisia sees the Greens as deserved champions for the Arab Cup title for the first time in their history after winning 2-0.
Algeria clinched the 2021 FIFA Qatar Arab Cup title™ with a 2-0 victory over Tunisia scored in the extra time (original time 0-0) on Saturday, in the showdown held at the Stadium Al Bayt at the end of the exciting competition hosted by Qatar.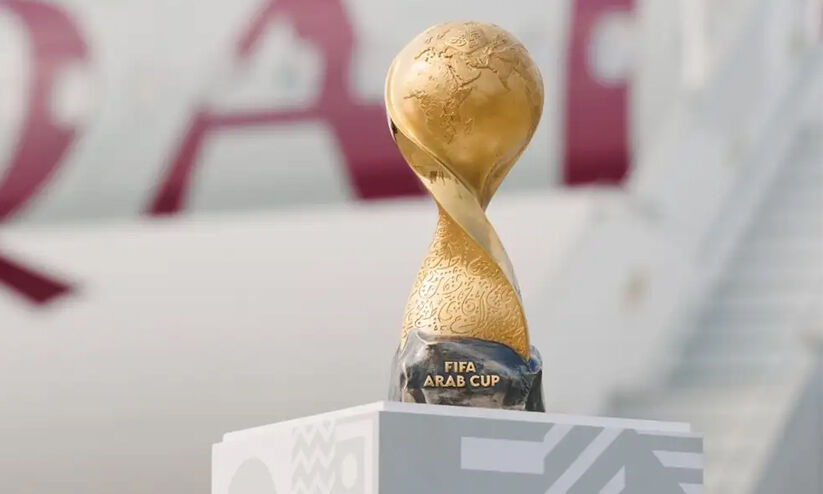 Amir Saayoud scored the first goal of the game in the ninth minute of the first extra half before his teammates fiercely defended their lead the rest of the time, and then came the killer goal of the game thanks to Yacine Brahimi in the second extra half (120 5).
The first match between Tunisia and Algeria in the history of the Arab Cup was absolutely exciting as the original time ended in a goalless draw despite many dangerous opportunities. With more than 60,000 fans and in the presence of more than 60,000 at the World Cup Home Stadium, Amir Saayoud scored a wonderful goal in the first extra half with a powerful shot from outside the penalty area, and then Brahimi took advantage of the goalkeeper's progress in the final seconds after a counterattack and put the ball in the empty goal.
Algeria won their first title in the tournament well, especially since they were not defeated in any match before reaching the final, as they beat Sudan and Lebanon and drew with Egypt in the group stages before beating Morocco on penalties in the quarter-finals, and Qatar 2-1 after a strong match in the semi-finals