Argentina led by Lionel Messi defeat Italy to win "Finalissima."
Argentina celebrated the return of the Cup of Champions in style on Wednesday when an inspired Lionel Messi led them to a 3-0 win over Italy in the "Finalissima" at a loud Wembley Stadium.
Lautaro Martinez and Angel di Maria scored in the first half to put the South American champions in charge against Italy. Italy was back at Wembley 11 months after beating England to win the delayed Euro 2020.
Thousands of their fans in the crowd of 87,000 wanted to make northwest London feel like Buenos Aires for the night. Captain Messi set up two goals as Argentina beat the slow and clumsy Azzurri because they were too fast and smooth.
Martinez scored in the 28th minute when he tapped in Messi's low cross from close range. This was a reward for Argentina's early dominance.
Martinez then sent a pass through for Di Maria to beat Giorgio Chiellini and double Inter Milan's lead with a dink just before halftime. The fans from South America behind the goal went wild.
Italy had its chances before the break, but Argentina could have scored a lot of goals after it. Messi was in charge, and Italy's goalkeeper Gianluigi Donnarumma made a number of great saves to keep his team from getting beaten up.
Substitute After another mesmerizing run by Messi, Paulo Dybala finally showed how much better Argentina was with a low shot in the last second of the game.
"The final was beautiful, and a lot of Argentines were there. What we saw and did here was lovely, "Messi said.
"Italy is a great team, so today's test was fun. We knew it would be a fun game and a nice place to become champions."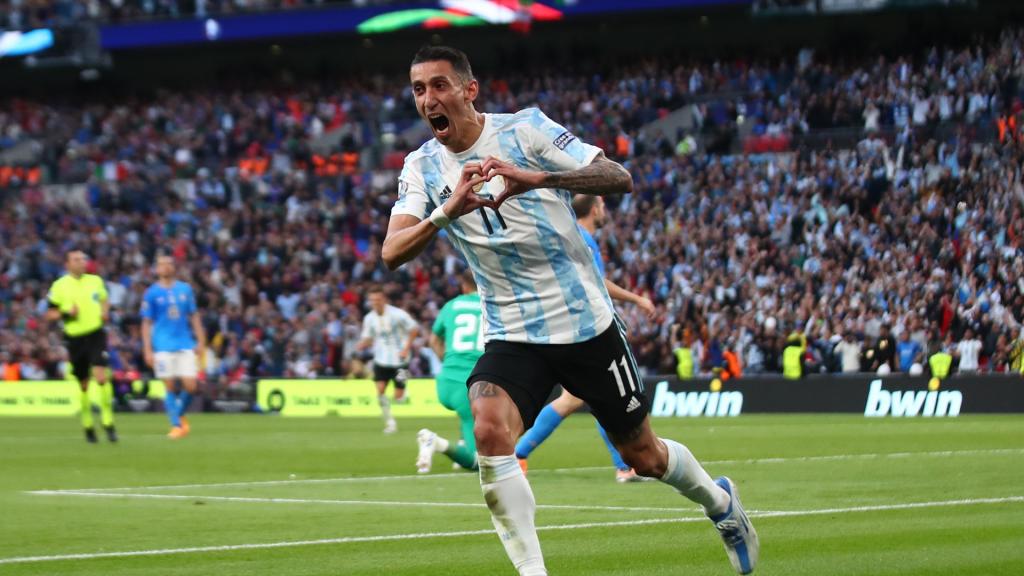 The 37-year-old Chiellini was taken off at halftime of his 117th and last international game, which was a disappointing way to end his career.
The Finalissima is the return of the CONMEBOL-UEFA Cup of Champions, which has only been played twice before, in 1985 and 1993. It is a bit of an oddity, but Argentina celebrated as if it were the World Cup final.
Messi lit up the night with a series of his signature dribbles, and his teammates lifted him into the air and danced jigs of joy on the lush Wembley turf.
Argentina won their first trophy in 28 years when they beat Brazil to win the Copa America in 2021. They put on a good show that bodes well for their chances at the World Cup in Qatar this year, extending their unbeaten streak to 32 games.
But it was a wake-up call for Italy about how quickly things can change.
Roberto Mancini's team was ecstatic after beating England in a penalty shootout last July. However, they haven't made it to the World Cup for the second straight time after losing to North Macedonia in a playoff.
In the lead-up, Mancini called the game the "end of a cycle," and the loss showed him how much work needs to be done to turn Italy's luck around.
"We were not as good as them. We were in the game during the first half, but we didn't do enough after the break to win "he said.