Community Shield: Liverpool overcome the Citizens as Nunez scores on debut
The Community Shield promised to be a story about two new attackers, and Liverpool overcame Manchester City to complete Jurgen Klopp's trophy collection.
Darwin Nunez came off the bench to seal the Reds' 3-1 triumph. Meanwhile, Erling Haaland struggled to find his feet in his competitive debut.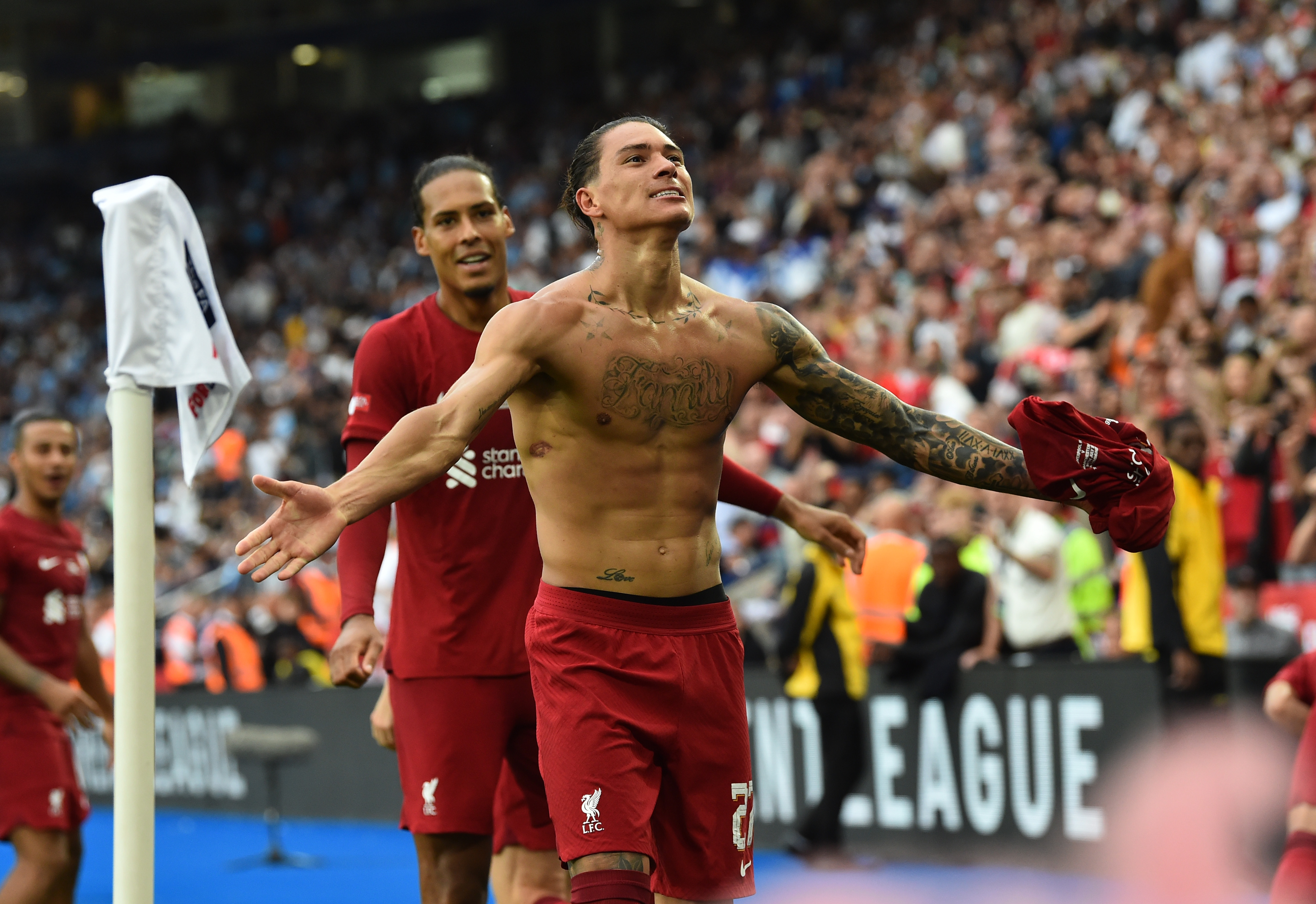 In the annual duel between the reigning Premier League winners and FA Cup holders, Liverpool started well, with Mo Salah and Jordan Henderson enjoying plenty of space down their right side.
The Reds scored via Trent Alexander-Arnold in a first half that was unsurprisingly full of wayward passes, bad touches, and tiny lapses in focus. He gave Liverpool a deserved lead with a curling attempt from the right side that went in off the back post. The ball was deflected in by Nathan Ake's head, but the goal was mostly down to Alexander-Arnold and the guy who helped him, Salah, being allowed too much space to operate.
City got a footing and finally an equalizer in the second quarter, with Argentinian Julian Alvarez scoring his first goal for City. Adrian parried Phil Foden's first-time effort to Alvarez, who made no mistake with 20 minutes left, even though an offside ruling was reversed thanks to VAR.
Despite a brief revival from Pep Guardiola's players, who threatened to turn the screw, Liverpool regained control. Nunez's header impacted the hand of Ruben Dias, prompting VAR to award the penalty kick. Salah took a stride forward and struck low to Ederson's left.
Nunez's head was about to play another crucial part, as he dipped low to complete the curtain-raiser in style. The center-forward had been booed to the rafters all day, and he relished his particular time with the supporters, pulling his jersey off in jubilation. Try arguing the game's competitiveness with him.
Klopp has now won every trophy available to him as Liverpool manager, capturing the Community Shield for the third time after losing penalty shootouts to Arsenal and Manchester City earlier. He's constructed one of the world's best two teams, and it's terrible that the other is City.
🏆 @VirgilvDijk x @MoSalah 🏆 pic.twitter.com/aGDNR2WuBX

— Liverpool FC (@LFC) July 30, 2022
After almost losing the crown to Guardiola on the last day of last season and failing to win any of his previous five Premier League meetings against the Citizens, Klopp has now laid down an early flag in the new chapter of this exciting rivalry.
Haaland did not get the debut he wants
All eyes were on Haaland, a barely-believable 22-year-old whose muscular presence this season will worry many a center-back. However, neither Virgil van Dijk nor Joel Matip were shaken in Leicester.
He might be the deciding factor in a championship battle that will almost certainly be decided by the smallest of margins, but Haaland will need time. This isn't a case of throwing a huge striker into a system meant for an out-and-out No.9. Understandably, the Norwegian seemed to be unfamiliar with Guardiola's method.
He seemed unsure whether to remain or leave at times, with Kevin De Bruyne clearly frustrated in one instance. Haaland was caught in a no-land, man's unable to make an impact against Liverpool's defense.
He brushed off Henderson and Andy Robertson with ease at two points. But, like Jack Grealish, who struggled last evening, and Riyad Mahrez, he has a long way to go in terms of mobility and awareness.
In the first period, he had one shot stopped by Adrian, slipping a left-footed attempt on goal after dispatching Robertson. He then snatched at a mid-air cross minutes later, and let a great opportunity slip just before halftime.
After the interval, he once again struggled to get into the game and was outplayed by replacements Foden and Alvarez. His one major chance came in stoppage time, and although it wouldn't have changed the outcome, it seemed like a momentous moment.
PEP 💬 Congratulations to Liverpool. The first 15, 20 minutes they were better. In the second half we started really well, it was tight after the goal and our game was there.#ManCity pic.twitter.com/s2ZDoaMEM8

— Manchester City (@ManCity) July 30, 2022
Even if it wouldn't have covered up the fundamental difficulties or improved overall performance, the tone may have been substantially altered. The ball dropped to Haaland with the goal gaping, and Adrian was already on the ground after saving a Foden shot. The former Borussia Dortmund player couldn't keep his attempt down, hitting the bar, and was met with raucous applause and shouts from the Merseyside crowd.
"He had opportunities," he said in his post-match news conference, with the faint sound of Liverpool players yelling "ole" and beating improvised drums a few rooms down. He had a lot of fights. He moved about.
"It's beneficial for him to comprehend, to see the realities of a new place." He is of exceptional quality. He'll do it. He has a fantastic sense of humor. He'll be of great assistance to us. He was there; he had the opportunities."
Thiago dominated the show
Thiago Alcantara is an excellent footballer. Yes, it's self-evident. Yes, it is received with ridicule on social media by people who feel he is "overrated." But he's a lot of fun to watch.
In a brief preseason, it was quite inevitable that this game would include players who were somewhat off the pace, but Thiago seemed to be in midseason form. Due to his poor injury record, Liverpool may only have him for half of the games, but those games will be full of hypnotic ball control. Given the fitness worries, it's a huge and unexpected bonus for Klopp that the Spain international is already looking up to the level.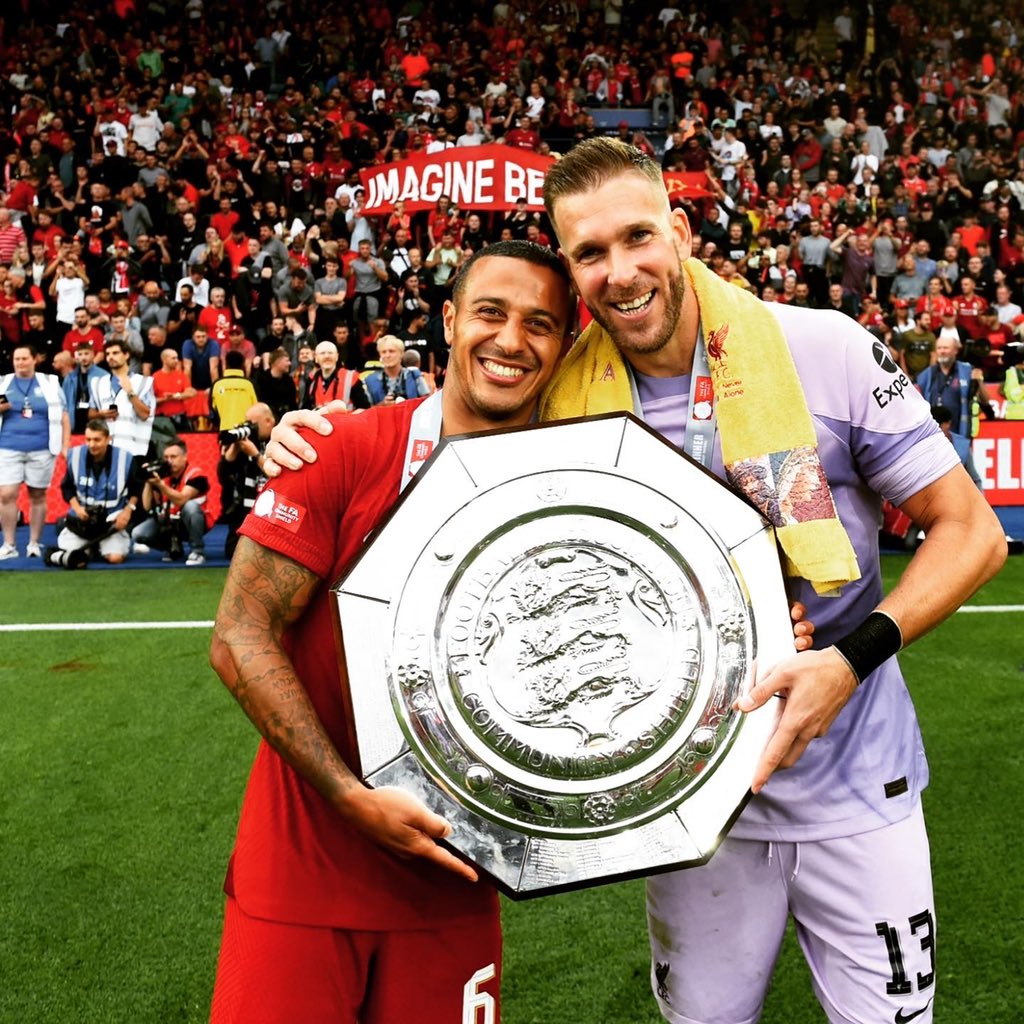 He made numerous beautiful first-time passes in the first half, notably the one that set up Alexander-goal. Arnold's Thiago looked great, whether it was extending the play, keeping the ball moving in a very tight area, or pressing forward by finding openings when no one else did. The loudest applause, of course, came when he helped out defensively, particularly by barging Kyle Walker to keep possession.
Thiago dominated the midfield fight, with City appearing disjointed in that area despite having played two less preseason games than Liverpool. Worryingly, the Reds made hay down their left side for the whole 90 minutes.
The trio of Grealish, Rodri, and Cancelo battled to keep up. Cancelo, in particular, was caught out of position far too often, resulting in several presentable Liverpool chances. With the No.7 on his back, he appeared to associate that number with his area of operation. A couple of balls rebounding off him into touch summed up the Portuguese's forgettable season start.
He may be somewhat excused since he was up against an imperious opponent in Salah, who breezed by Cancelo as often as he gave him twisted blood on the dribble. In signing a new contract, the Egyptian King delivered Liverpool's highlight moment of the summer, and he seemed to be a man on a mission here, eager to spend the rest of 2022 winning the individual honors he loves so much.
Salah was a dynamo on the right flank, and he had his own little game going with Henderson, who drifted out there to great effect at times. The skipper was really lively, teeing up opportunities notably in the opening half, stretching City.
Hopes for a good future after Mane
Liverpool would have suffered two league losses and an FA Cup semi-final exit if Sadio Mane's goals had not been scored last season. His goals only tell half the tale, therefore the concern over his departure and its influence on a fierce competition was justified.
Despite the Liverpool supporters' unwavering backing in the first half, Roberto Firmino didn't seem capable of filling the center vacuum — after all, Mane had virtually replaced the Brazilian by playing inside last season — and the necessity of Nunez fitting in quickly was evident.
The Uruguayan displayed determination from the minute he entered the field halfway through the second half, appearing somewhat in sync with the Reds' midfielders as he grabbed onto through balls and engaged in physical fights with the rival center-backs.
He ended up making two game-winning contributions, earning the penalty and scoring the header. The delight and relief were palpable as he went on his knees after the full-time whistle. Andy Carroll had been trending on social media in reaction to Nunez's preseason debut against Manchester United a few weeks previously. The pressure may easily have begun to build.
Klopp responded in his post-match news conference, saying, "[The debut was] excellent. Very excellent. It was obvious that he would improve with time. He'll be assessed on first impressions, which won't help. [The preseason criticism] was a farce. The effect from the bench was very outstanding."