PSG snatch a tough draw from Lens
Paris Saint-Germain snatched a tough draw from hosts Lance 1-1 when they equalized in stoppage time in the 17th stage of the French Football League.
Saint-Germain increased their tally to 42 points against 29 for Marseille, while Lens has 27 points in fifth place. The Saint-Germain coach decided to rest striker Kylian Mbappe due to the pressure of the matches and in the absence of his other Brazilian star Neymar, who will be absent for 6 to 8 weeks due to injury.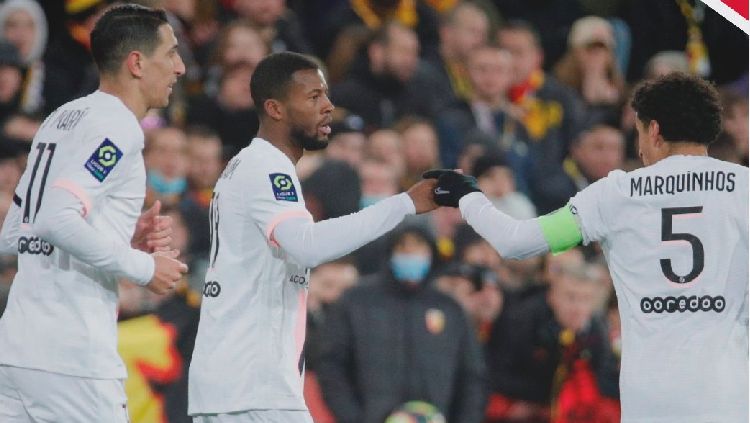 The team entered the match with a purely Argentine offensive line consisting of Lionel Messi, this week's winner with his seventh golden ball, and striker Mauro Icardi and winger Angel Di Maria. But the performance of the two teams was boring in the first half with a preference for Lens, whose players showed high competition.
Lens, who worked hard this season, opened the scoring through Ivorian Fofana midway through the second half with a powerful shot that Costa Rican Saint-Germain goalkeeper Keylor Navas did not handle properly and entered his net (62). The Saint-Germain coach was sent off in the 70th minute but the equalizer came through Dutch substitute Georgino Wijnaldum in the second minute of added time with a header, taking advantage of a cross from Mbappe.