Uefa Nations League: England and Italy draw in an entertaining match
England hasn't won yet in the UEFA Nations League season. On Saturday, they played Italy in Wolverhampton and the game ended in a 0-0 tie.
Only two of Italy's starting 11 from their Matchday 2 game against Hungary were in the lineup for the first three minutes. Lorenzo Pellegrini's clever pass split up the home team's defense, but Davide Frattesi's side-footed shot went agonizingly wide.
Soon after, England got stronger and Mason Mount's first-time shot curled toward the goal, but Gianluigi Donnarumma was able to tip it onto the post.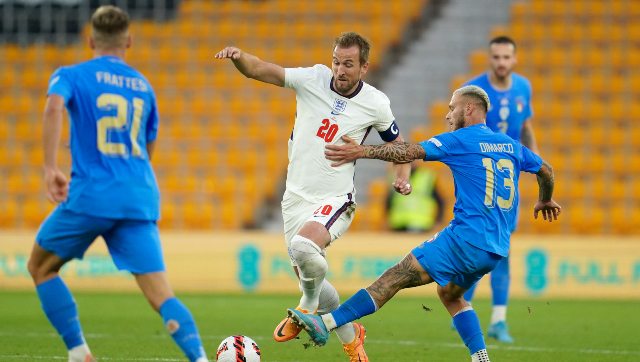 Roberto Mancini's team always looked dangerous when attacking down the right side, and that plan almost paid off in the middle of the first half. Sandro Tonali got the ball from Giovanni Di Lorenzo's low cross, but Aaron Ramsdale made a great save to deflect the shot. Just before halftime, Ramsdale had to do his best to tip Matteo Pessina's looping shot over the bar.
The second half picked up right where the first one left off. Shortly after the restart, Pessina and stand-in home captain Raheem Sterling both missed from close range. Even though Harry Kane came off the bench for the home team just after the hour mark, it was hard for both teams to match the intensity of the first 45 minutes.
With 20 minutes left, Italy's substitute Wilfried Gnonto found some space in England's goal area, but his powerful shot could only hit the side net. As the game went on, the away team seemed happy just to avoid losing, while the home team never had a clear chance to win all three points.
With an average age of 25 years and 126 days, Mancini chose his second-youngest starting 11 in his time in charge (after Hungary, 25 years and 18 days). The last four times these two teams played, the games were all tied.
England has only won one of its last six UEFA Nations League games, and in four of those games, they failed to score.