World Cup draw 2022: USA drew with England and Iran, while Spain will meet Germany, and Messi to face Lewandowski
This year's FIFA World Cup in Qatar promises early drama as a number of interesting group drawings were made on Friday in Doha.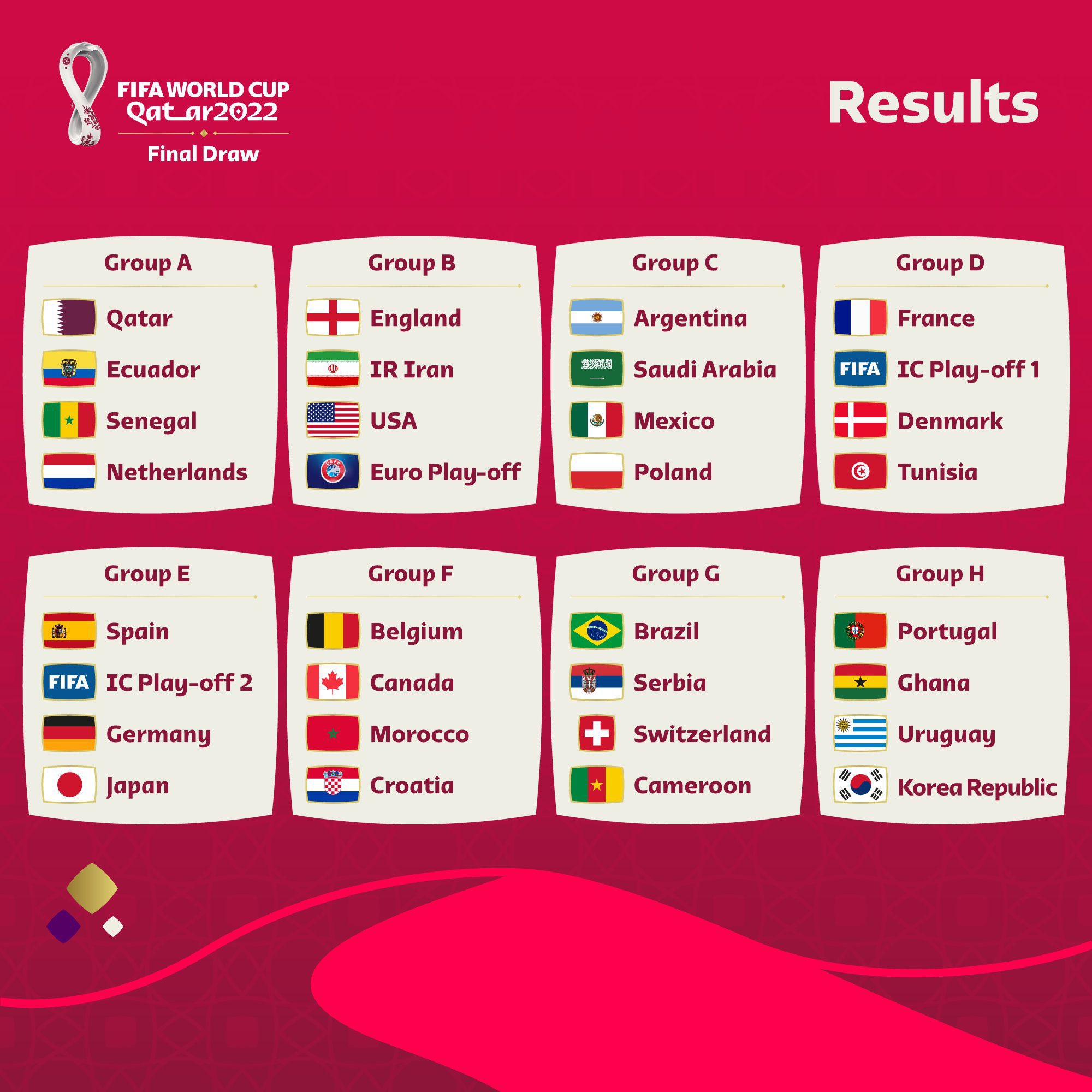 With England, Iran and maybe Scotland, Wales or Ukraine in Group B, the USMNT will be up against some familiar foes while the hosts will be up against the Netherlands, Ecuador, and Senegal in Group A.
The reigning champs There is a chance that France and Denmark may meet for a second time at the World Cup in 2018 and that they might also play Peru or Australia and Tunisia in Group D.
Spain, Germany, Japan, and the winner of Costa Rica vs. New Zealand will be in Group E, while Canada will be in Group F alongside Croatia and Morocco, two heavyweights.
Both Brazil and Portugal are in Group G, while Ghana, Uruguay, and South Korea make up Group H.
Al Bayt Stadium in Al Khor will host Qatar's World Cup opener versus Ecuador.
World Cup Groups
Group A: Qatar, Ecuador, Senegal, Netherlands
Group B: England, Iran, USA, Scotland/Ukraine or Wales
Group C: Argentina, Saudi Arabia, Mexico, Poland
Group D: France, Australia/UAE or Peru, Denmark, Tunisia
Group E: Spain, Costa Rica or New Zealand, Germany, Japan
Group F: Belgium, Canada, Morocco, Croatia
Group G: Brazil, Serbia, Switzerland, Cameroon
Group H: Portugal, Ghana, Uruguay, South Korea